Hi there!!! My name is Jennie Bryant and I am the Executive Director for the Early Childhood Intervention Program, Regina Region Inc. (ECIP).  I was excited when I was asked to write a post for the Regina Speech Centre! Any chance to share information that may be of help to families in the community is a great opportunity.  ECIP's vision is that "All families have the capacity to meet the developmental needs of their child in the community of their choice." When a parent realizes that their child may have a delay in their development, or receives a diagnosis this can be a very confusing time. The path they expected their child would take or perhaps in comparison to the path their other children took, may suddenly look different. They may be overwhelmed with questions and concerns and uncertain about where to go for support.
This is where ECIP can help! ECIP is a voluntary program that works with children from birth to six who may be experiencing delays in their development.  We do this through home visits and are meant to be a support for the family. Once it is determined that a child meets criteria for our program, the family is assigned an Early Childhood Interventionist (ECI). The ECI then comes to the home regularly (usually for about an hour every two weeks) to address any concerns that the family may have. The ECI usually conducts a screening or assessment of the child's overall development. From assessment results combined with the concerns of the family, specific goals are identified and strength-based approaches are used to address them. The benefit of working with a family in their home is that the programming exists within everyday routines. In addition, the child and the parent are in the comfort of their own home which allows us to see an accurate picture of the child and how they are in their every day lives. It also allows families to feel comfortable to speak openly and honestly. This can lead to a strong and trusting relationship that can lead to lasting benefits for the whole family. While ECIP mostly supports the family in the home, we also extend the support to childcare settings.  In addition, the ECI would also be able to support the family in navigating the health and education systems, and other programs and services in their community.  We find it very beneficial to work closely with other services that may already be involved, such as Speech and Language Therapy, Occupational Therapy, Physical Therapy, Psychology, etc. By consulting with other therapists or service providers we are able to incorporate their expertise into our home programming so we are all striving towards the same goals. The final phases of ECIP are to transition children successfully into school. We can work closely teachers by sharing our goals and strategies that have been successful for the child and family.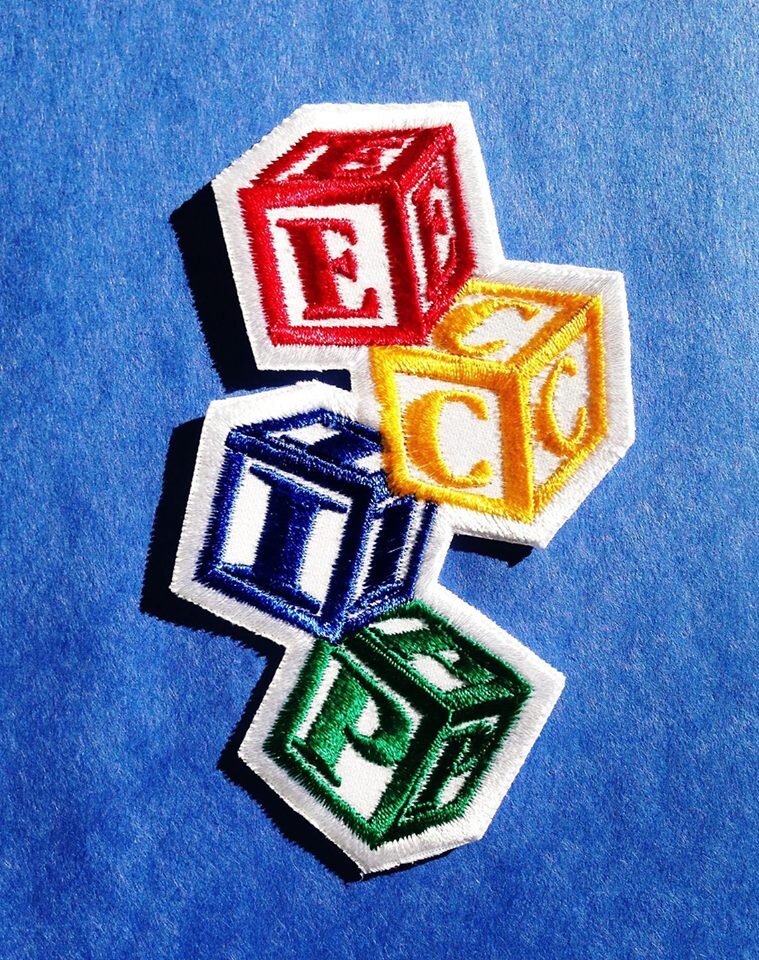 Since a child learns primarily through play, we implement a play-based therapy. Another benefit of ECIP is that families are able to access our Toy Lending Library. There are many different resources that an ECI will bring out to the home that they will leave with families to utilize in between home visits.
We have a very educated and wonderful staff at ECIP that come from a variety of backgrounds and have a lot of experience. They are very well-trained in child development and are continually taking training opportunities that are relevant to the families that they work with. Most importantly, ECIP staff have had the opportunity to meet many wonderfully diverse families, and are particularly skilled at empowering them through the wonderful trusting relationships that are created with families.
Early intervention is the key to many children's success because those early years are a critical period for development. Children's brains are being hard-wired as to how they will engage with other people and their environments and their ability to learn. The more experiences we can engage them in, especially in the areas that they are experiencing the most challenges the more the brain has practice in making connections that can lead to improvements.
As I write this I realize that ECIP offers many different things. Because each child and family is unique, so too are ECIP services. We meet families where they are at and offer support based on child needs, family needs, and their community connections. If you are interested in learning more about ECIP I encourage you to check out our website: www.ecipregina.ca, or to call our office at (306) 347-5020. Anyone is able to make a referral including parents themselves.